Drunk and Stupid!!!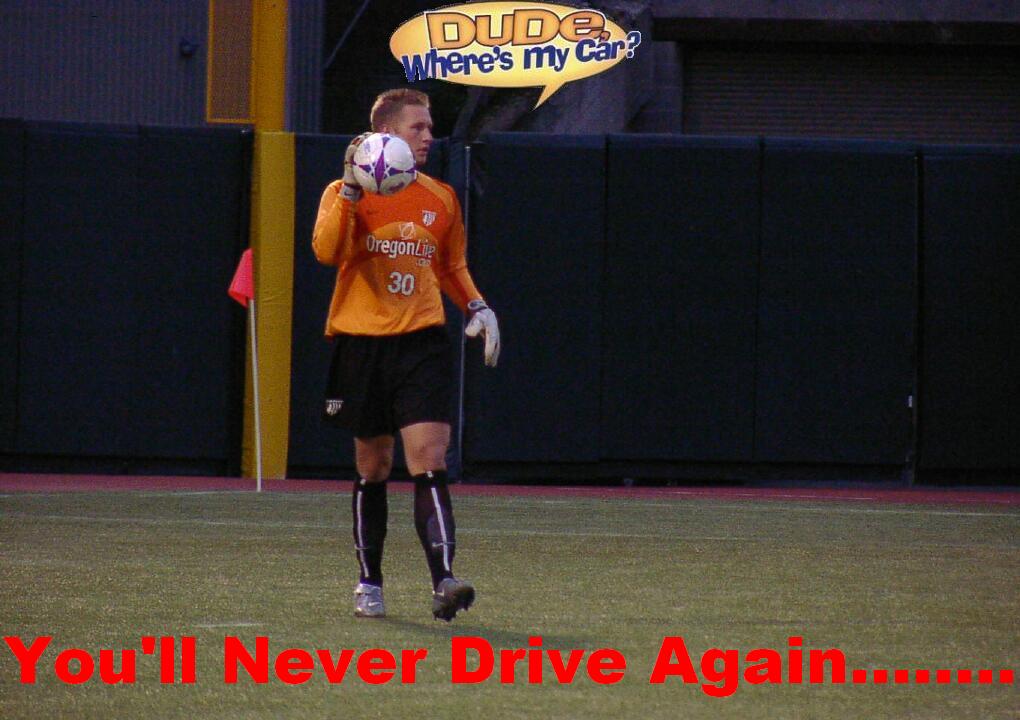 From the August 25, 2004 Oregonian:
Portland Timbers goalkeeper Josh Saunders was accused last week of drunken driving after Beaverton police say they clocked him driving 102 mph in a U.S. 26 construction zone.

Beaverton Police arrested Saunders at 2:37 a.m. Friday, hours after the Timbers won the A-League Western Conference soccer championship.

Saunders, 23, of Tigard twice was clocked by laser at 102 mph on the highway near the Canyon Road exit, according to a report filed by Beaverton Police Officer J.M DeBolt.

Saunders was pulled over at the Barnes Road exit and was cited for reckless driving and driving under the influence of intoxicants.

Police reports did not indicate Saunders' blood-alcohol level at the time of his arrest.

Saunders' 2002 Volkswagen GTI was seized by police and taken to a tow yard. Saunders was not jailed, according to police reports, and was released instead to the custody of a friend, whom the report did not identify.

Saunders had a passenger in his car when he was arrested, said Beaverton police spokesman Office Paul Wandell. Wandell did not know the name or gender of the passenger.

DeBolt's report describes Saunders as cooperative during the arrest. Saunders was given a Sept. 7 court date.

Saunders will be suspended for Friday's game against Minnesota and has been fined an undisclosed amount, said Chris Metz, spokesman for the Timbers.

Josh Saunders going home in a Portland ambulance: