NEW: The Emerald City Supporters club will be designing and ordering batches of supporter scarves for the 2005 season. The scarves will be double-sided and quite a bit cheaper than the club scarves offered via Soccer West (see bottom). Cost per scarf should be around $8-$10 or so.
The designs are down to this: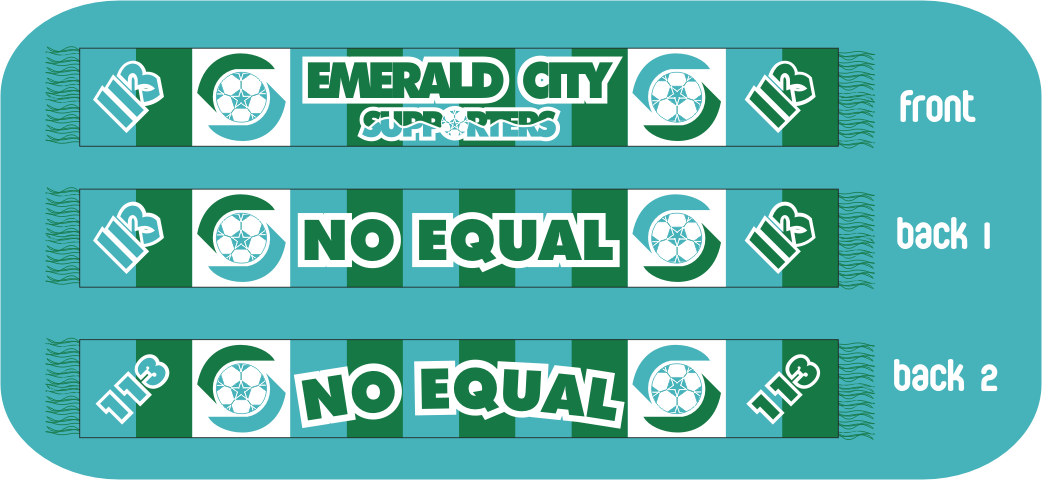 For the reverse side of the scarves, we have the following options for font:
And for the "113" moniker at the ends: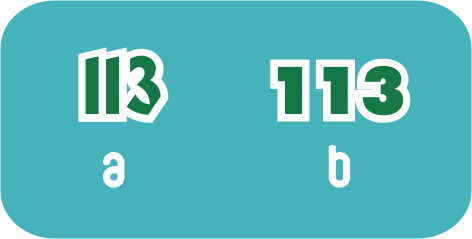 There is a scarf discussion ongoing on SounderCentral boards, join in to voice your opinion! We'd like to get these ordered during March 2005.

The club have scarves available now at the matches, and apparently also at Soccer West retail stores following the start of the season. Soccer West will also carry jerseys and other items.
The scarves are doublesided, using the traditional colors and logo of the club. They come from SoccerScarves.com, the same company that does many of the MLS teams' scarves.
The scarves will be around $25 (a bit pricey, but hey, at least we HAVE scarves at last, a better problem than none at all), and can be purchased at the matches, or by contacting the club directly (email at merchandise@seattlesounders.net
Here's a look at the design used in 2003 (both sides shown). There was a 30 year anniversary scarf produced in 2004 that replaced the orca at either end with a 1974-2004 emblem.