Qwest Field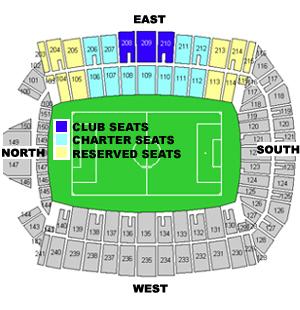 Sounders play at Qwest Field, completed in 2002 and originally named Seahawks Stadium. The stadium seats about 66,000, but will be downsized for footy with the lower bowl only open, and at that, only the East side of the stadium will be open for all matches. Matches that have larger attendances (> 8,500) will see additional sections opened.
Qwest Field is also home to the Seattle Seahawks NFL gridiron team, and is located across the street from the Safeco Field baseball stadium in the "SoDo" district south of downtown. The stadium was built on the site of the old Kingdome (former home of the NASL Sounders from 1976-1983) which was demolished in 2000.
The supporters section is located in the front of section 113 in the SouthEast corner.