Welcome to the online home of hardcore Seattle Sounders supporters!
Here you will find Sounders supporters' group information, such as the songs and chants we sing, where we stand in Qwest Field, club news and links, road trips to support our lads in enemy territory, and more.
This page is an independent site created and maintained by Sounders supporters. Sounder Nation and the Emerald City Supporters Club are not affiliated with, nor sanctioned by, Seattle Sounders FC. All material and opinions on this site are those of the author(s) and do not necessarily represent the opinion or viewpoints of Seattle Sounders. You can contact Sounder Nation at soundernation@yahoo.com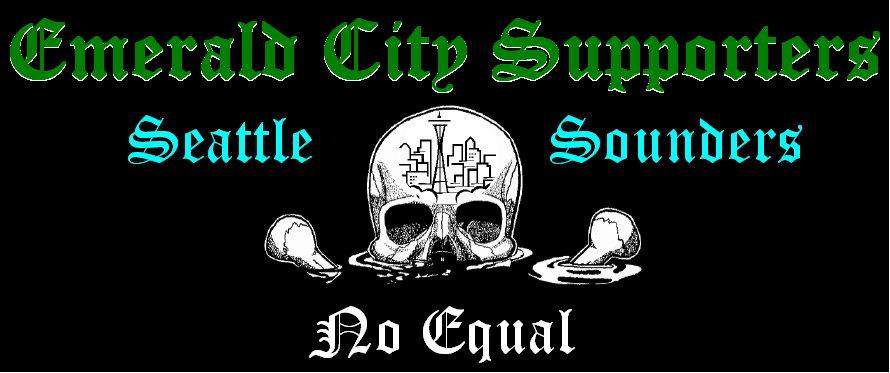 Check the What's New page for club and supporters group news.
Join us in Section 113 for home matches!

Read-Only Mode
Sounder Nation will not be updated in the future, as content will be moving to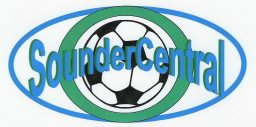 The site will remain up on a read-only basis indefinitely.

ECS Supporters Scarves
ECS supporters scarves are here at last. The design can be seen on the Scarves page. If you'd like to buy one, we'll have them in section 113 and at the ECS table at all home matches, subject to stock on hand. Cost is $10.00 per scarf. Or, we can ship one to you (US/Canada only) via USPS at $13 each (includes $3 shipping and handling). Payment can be made electronically via PayPal to soundernation@yahoo.com.
A special commemorative USL-1 Championship scarf is now available again!
USL news and reports:

Site Sponsors:
Purchase great football tickets to watch Seahawk matches
This page was last updated on 09/20/06.